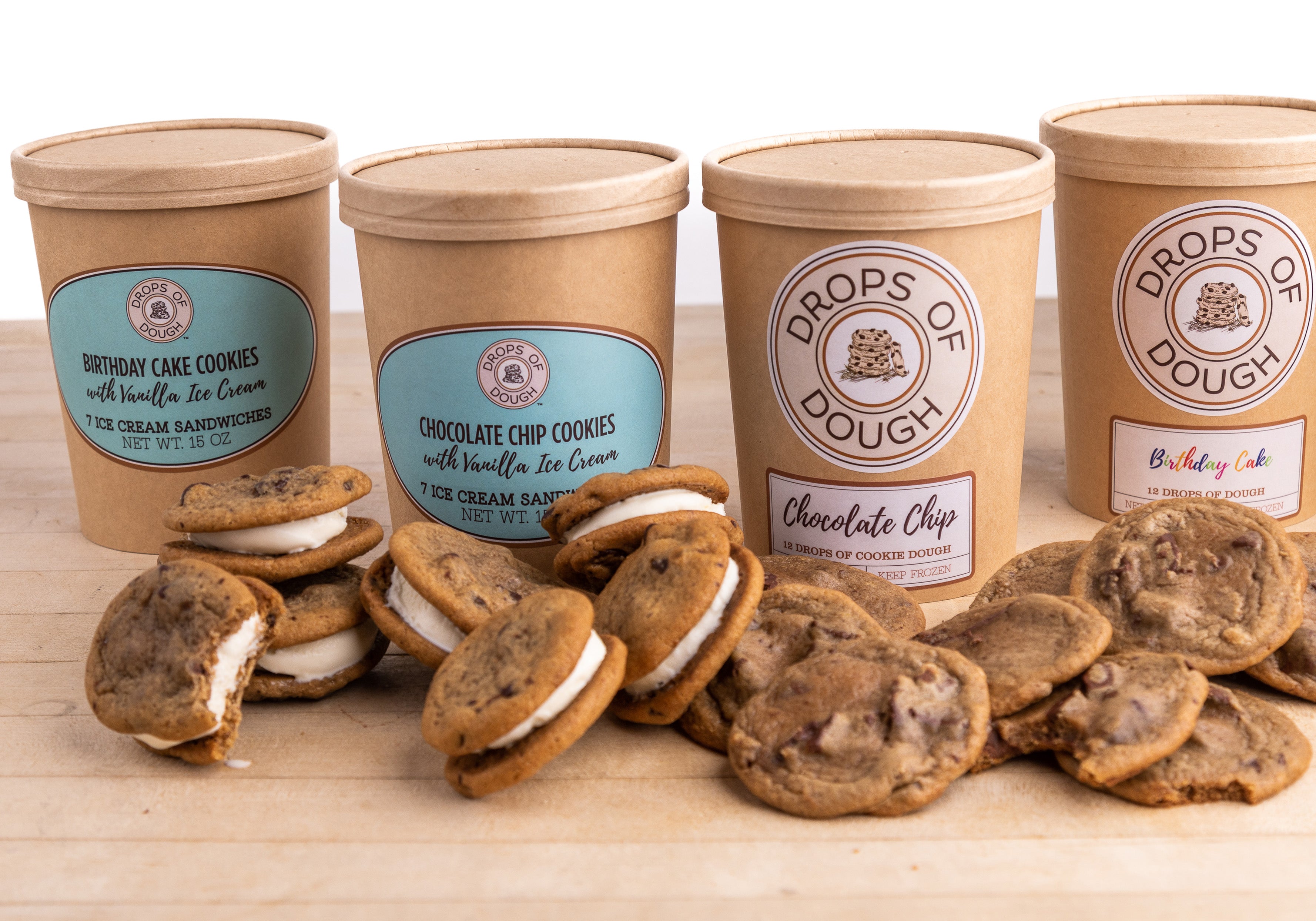 1.

Choose Your Bundle
Perfect Pair
Double Sandwich
Double Dough
Double Up
Double Up
2 cartons of frozen cookie dough +
2 cartons of ice cream sandwiches
2.

Choose Your Flavors

One carton of each will be chocolate chip.
You pick the others!

We ship nationwide overnight Monday-Thursday.
Orders placed Friday-Sunday will ship on Monday.
Price includes shipping.

View full details
FAQs
How do you ship Drops Of Dough?

We ship overnight in 98% biodegradable packaging with dry ice. We are champions of minimizing waste. 
How much does it cost to ship?
When will my order ship?

We ship overnight Monday through Thursday. If you place an order after Thursday at noon, we will ship your order the following Monday.
Can I order ahead?

Good news, you can! You can place an order online and email hello@dropsofdough.com to let us know that you placed an order and what day you would like to receive your order. We will accommodate you as long as it falls under the days we can ship. If you would like to receive your order over the weekend, we will ship out the order Thursday for arrival on Friday.
Can you please provide allergen information?

We minimize the risk of cross contamination, but we cannot guarantee that our products are safe to consume for people with peanut, milk, egg, or wheat allergies. Please see our full ingredients here.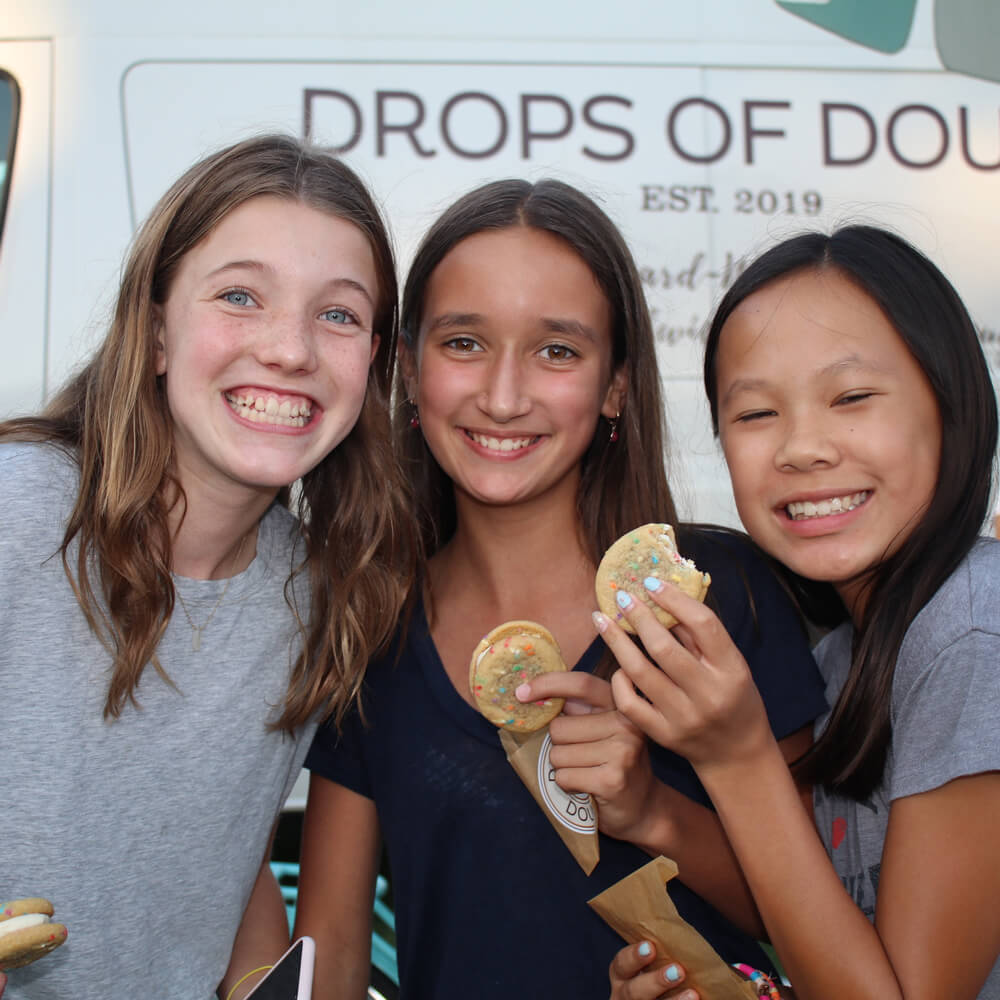 "

Our Customers Say It Best

★★★★★

Everyone lovessss the cookie dough!! It's soo good. I gave it to my friends and they're all obsessed!

-AS

★★★★★

Thank you very much not just for supporting a great cause, but perhaps the best cookies I've ever had

-GB

★★★★★

The birthday cake ice cream sandwiches are amazing. Best dessert I've had in a loooong time."

-SM

★★★★★

The greatest I've tasted in a long time! Thank god for this place!!

-ML